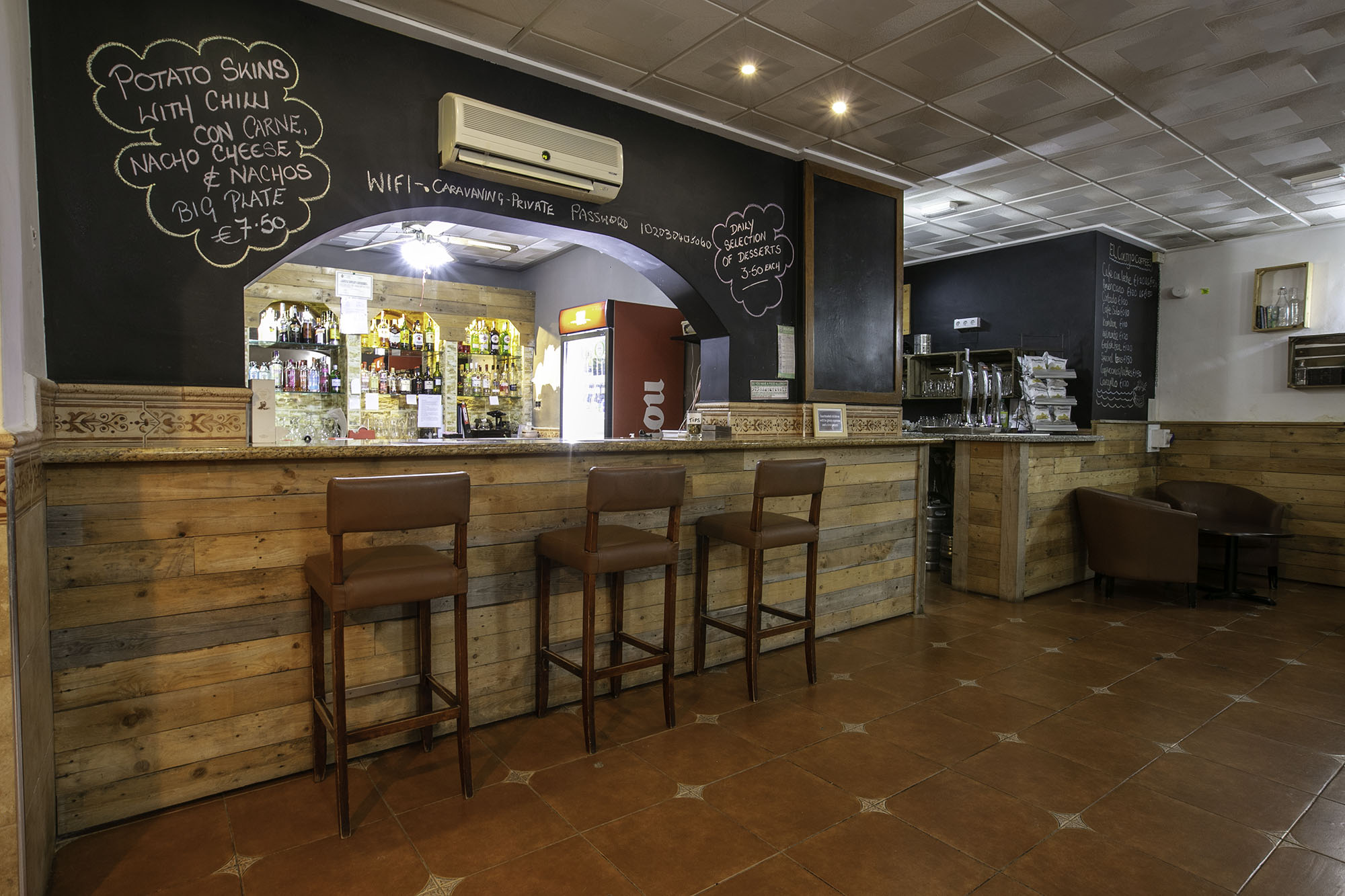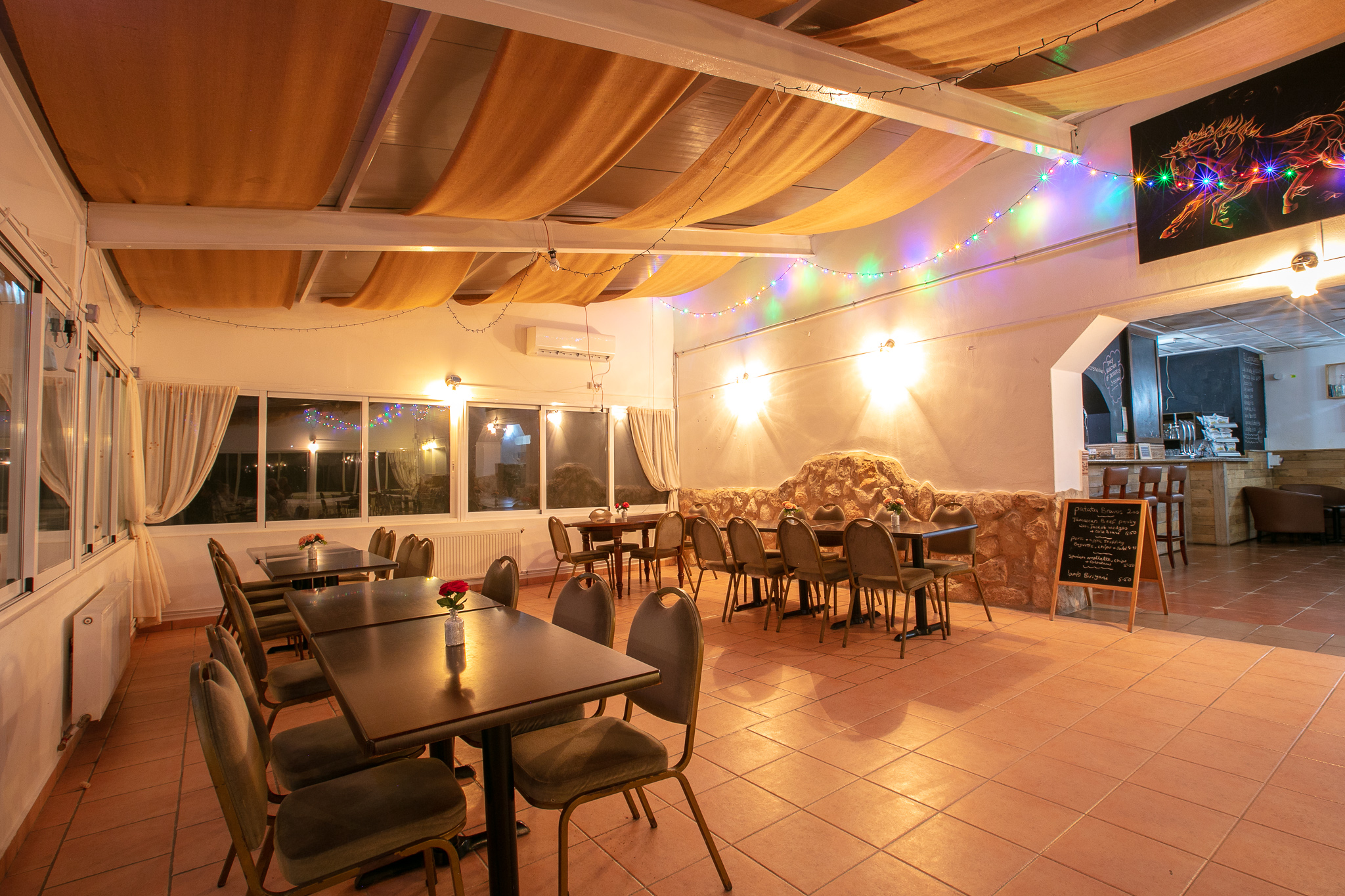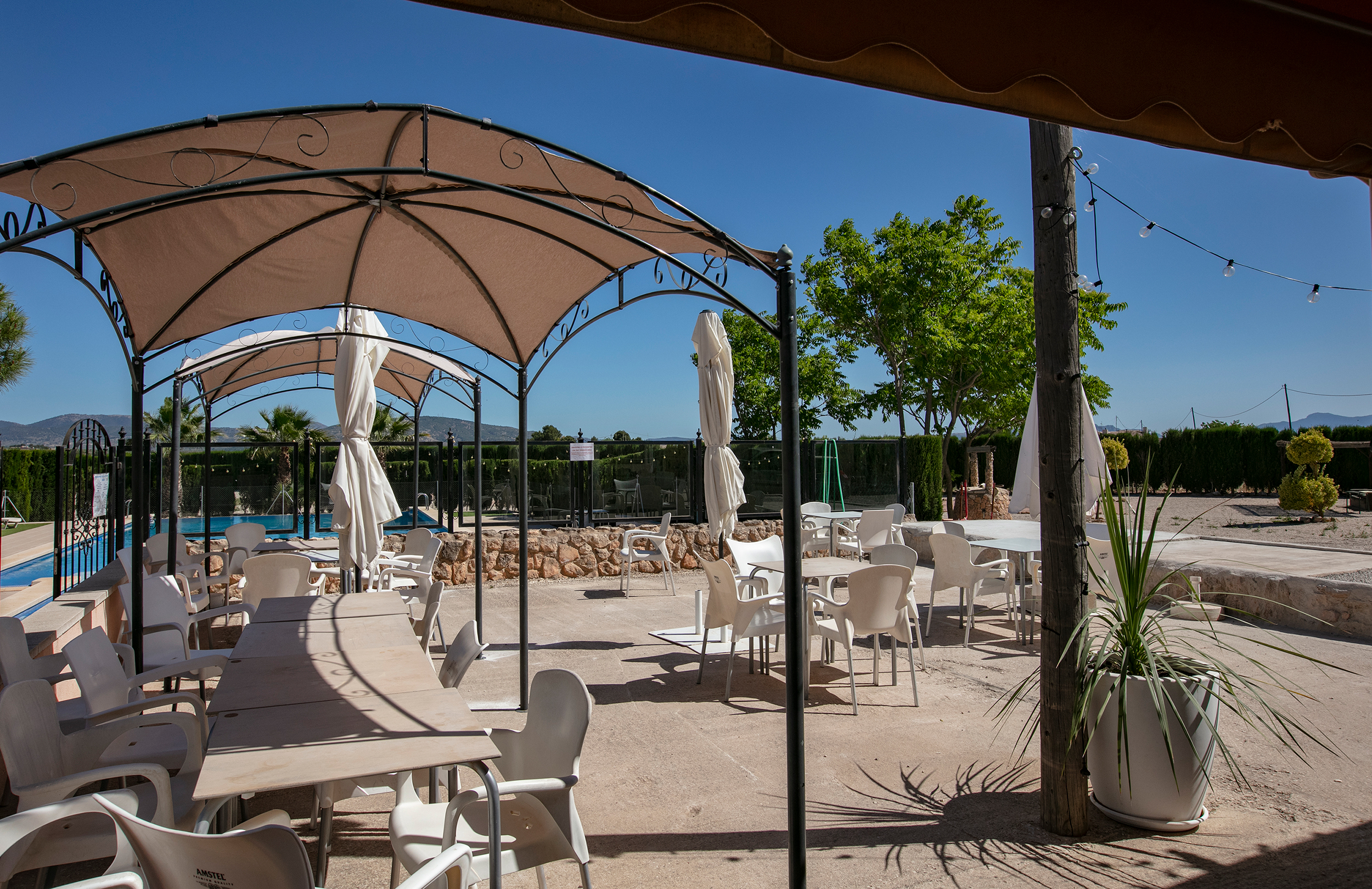 Screen Shot 2022-01-11 at 11.59.21 AM
0B8A8217
Come and Enjoy a Traditional Sunday Carvery
To book a table please call 965 648 108
Terrace
Relax with a Drink on Our Sunny Terrace
El Cortijo Paredón is a centre for the community offering food and drinks. We have a beautiful Swimming Pool, Darts & Pool Table, Petanca Pitches and plans for many other facilities and businesses to come.
We have frequent events, including a bi-weekly auction live music and a traditional carvery every Sunday.
Monday to Friday : 10:00 – 22:00
Sunday – 10:00 to 19:00
Monday to Saturday : 10:00 – 20:30
Sunday Carvery – 13:00 – 16:00
Sunday Basket Meals 17:00 – 18:30
Verified
Fantastic welcome, great food and amazing village pub We recently spent a week with friends who live about 25 minutes from the beautiful town of Pinoso (about 1 hour from Benidorm). We visited here twice during our stay and we were amazed by the beautiful gardens, the onsite swimming pool, the setting (panoramic views) and the cleanliness of the grounds and restaurant (covid compliant with all staff and guests wearing masks, hand sanitiser and spaced out tables). On the first visit we all had the fish and chips, which were fantastic and tasted delicious. On the second visit we had the 3 course Sunday carvery for 15€. The homemade food was amazing and there was a great selection of starters and desserts. We all had the beef which was served with a Yorkshire pudding, a variety of vegetables and roast potatoes. During both visits we received a very warm welcome from the friendly staff. For a village pub, there is so much going on including weekly bingo, Saturday auctions, Zumba and live music. I really wish I could visit on New Year's Eve, because there is a fantastic party planned.
Verified
Afternoon tea Went for afternoon tea and it was absolutely delicious the staff are nice and friendly and nothing is to much trouble. Would definitely recommend. Also the area itself it a lovely place to sit . Swimming pool and a park .

Verified
Carvery Decent carvery. four choices of meat and a huge selection of veg, homemade Yorkshire pud too. All good.

Verified
Wednesday 2 for 1 Very good food, enough choises. Surprising starters, main course was delicious. Dessert was lovely. We enjoyed it

Verified
Para disfrutar de su piscina y actuaciones en directo por la noche. Vamos a veces para bañarnos en su piscina por la tarde ya que hay poca gente y se está tranquilo. Puedes pedir algo en el bar y tomártelo en las hamacas de la piscina tranquilamente. Hacen bastante actividades como actuaciones, subastas de cosas usadas y demás, casi todo para la colonia inglesa que vive por la zona, pero los españoles también somos bien recibidos. Camareros muy amables. Los horarios para cenar son ingleses también, no vayas después de las 20.00 horas o la cocina estará cerrada, ya nos pasó una vez.
Verified
Sunday lunch carvery A real carvery for once in Spain. Good selection of meats, had pork and Turkey and lots of veg, colly cheese, red cabbage, roast and mash potatoes, carrots, parsnips, peas, beans, gravy and all the sauces. Good price, excellent service, good value. Many Thanks.

Verified
Great Sunday lunch Turned up a bit late at the restaurant but the owners went out there way to help us by opening the kitchen and getting chef to make us a lovely roast dinner would highly recommend

Verified
Great dinner Just had a steak dinner 'Thursday night is steak night's. Absolutely gorgeous and good value for money. Chips were 'real' chips - nice and chunky. Steak cooked perfectly. And staff so friendly and helpful accommodating us awkward diners. Will definitely come back.

Verified
Nice Food Friendly People Very enjoyable meal nice steak and friendly helpful management. Loads of space between tables and great views. Don't believe the locals well worth a visit.

Verified
Sunday lunch Just got back from El Cortijo after a lovely Sunday carvery We sat outside on the terrace in the sunshine. I had the soup starter and my wife and our friend Ted had fresh chicken goujons that they said were very nice indeed. We then went inside when we were called for our carvery. There was a choice of four meats Turkey, Beef, Ham and Pork with loads of trimming's and the Yorkshire puddings were superb. The staff were excellent and gladly fetched a drink for our dogs. We will return.